null
Health plan appoints Gina Cuyler, MD as Vice President Health Equity and Community Investments
Health plan appoints Gina Cuyler, MD as Vice President Health Equity and Community Investments
For Immediate Release: 2021-11-12
Contact: Peter Kates, (716) 857-4485
Buffalo, NY –
In keeping with its mission to ensure access to high quality health care and reduce health disparities, the Rochester-based health insurer that includes Univera Healthcare in Western New York announced that Gina Cuyler, MD. has joined the health plan as Vice President Health Equity and Community Investments. In this new role, Dr. Cuyler will set the organization's direction to promote health equity, cultural sensitivity, and community health.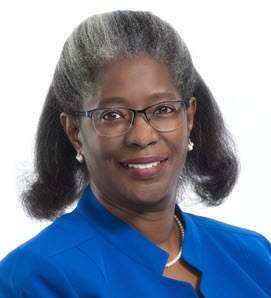 A graduate of the University of Rochester School of Medicine and Dentistry, Dr. Cuyler is a board-certified internal medicine physician and co-founder of the Black Physicians Network of Greater Rochester, an organization whose mission is to reduce health disparities and improve the health of the community by increasing the number of black physicians. She resides in Rochester, but has responsibilities across the health insurer's 39-county upstate New York service area, including the eight Western New York counties served by Univera Healthcare.
"We are excited to add to our team a leader with the experience and accolades of Dr. Cuyler," said Melissa Gardner, Chief Population Health Engagement Officer at the health plan. "We have an opportunity to use our resources and relationships to stand against structural racism and continue to work toward reducing health disparities and in this new role, Dr. Cuyler will drive action to achieve more in these areas."
Dr. Cuyler has spoken locally and nationally, and authored "Insider's Guide to Leading Your Medical Care – How to Advocate for Your Medical Needs." She has received numerous awards for service including the 2017 University of Rochester Presidential Diversity Award, and the 2019 Top 20 Women in White Coats Award.
# # #
Univera Healthcare is a nonprofit health plan that serves members across the eight counties of Western New York. The company's mission is to help people live healthier and more secure lives through access to high-quality, affordable health care. Its products and services include cost-saving prescription drug discounts, wellness tracking tools and access to telemedicine. With nearly 500 employees in Western New York, the company is committed to attracting and retaining a diverse workforce to foster innovation and better serve its members. It encourages employees to engage in their communities by providing paid volunteer time off as one of many benefits. To learn more, visit UniveraHealthcare.com.