Managing your health care, or the care of a loved one, can be overwhelming, especially if complex medical conditions are involved, or the list of providers and prescriptions is long. Here are easy ways to keep it all under control.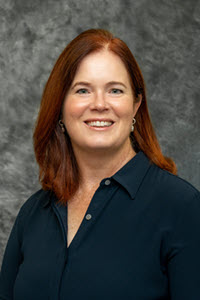 Get organized. "Create a health care binder with the names and contact information for your health insurer, each provider you see, and the pharmacy and lab you use," says Lorna Fitzpatrick, M.D., vice president medical affairs and senior medical director at Univera Healthcare. She recommends a three-ring binder so you can add and remove pages. Pick one that is brightly colored, and label it clearly so it stands out from your other important documents. Include a calendar and extra pages so you can keep a running log of office visits and topics covered.
If you have a family member or trusted friend who assists with health care paperwork or transportation to appointments, show them your binder and explain your record keeping system. It's good to have backup.
Get connected. Create a member login for your insurer's website and download the mobile app if it has one. Establish accounts with each of your providers' online patient portals. These tools provide easy two-way communication with your care team and allow you to receive email and text reminders about appointments, screenings, and even lab results. Store the usernames and passwords in your binder.
"Make sure your providers are connected with each other by consenting to HEALTHeLINK, Western New York's secure clinical information exchange," says Fitzpatrick. "Any provider can supply you with the form." More than 85% of area medical practices, all hospitals, many independent labs, radiology practices, and long-term care facilities are connected to HEALTHeLINK, along with more than one million Western New Yorkers. Enrolling allows your medical care team to securely share records across institutions and practices.
Get support. Anyone, at any time, could need someone they trust to get involved in their care. Add a family member or friend to your caregiver team by signing HIPAA authorization forms allowing your providers to share information with them. "Having that extra set of ears will help ensure that you clearly understand your provider's instructions," says Fitzpatrick. She also recommends patients select a health care agent to make decisions on their behalf if they are unable to speak for themselves. This is done by completing a health care proxy form, available from any health care provider. Keep a copy in your binder and share copies with family members.
"Managing your health care can be so much easier if you follow these simple suggestions," encourages Fitzpatrick. "You can do this!"
Contact:
Peter Kates (716) 983-8765
---
Univera Healthcare is a nonprofit health plan that serves members across the eight counties of Western New York. With more than 500 Buffalo-based employees and a local leadership team, the company is committed to attracting and retaining a diverse workforce to foster innovation and better serve its members. It also encourages employees to engage in their communities by providing paid volunteer time off as one of many benefits. Univera is part of a Rochester-based health insurer that serves more than 1.5 million members across upstate New York. Its mission is to help people live healthier and more secure lives through access to high-quality, affordable health care, and its products and services include cost-saving prescription drug discounts, wellness tracking tools and access to telemedicine. To learn more, visit UniveraHealthcare.com.