Colorectal cancer is among the leading causes of cancer deaths in New York state, but roughly one-third of adults who should be checked for the disease have not been screened. A Univera Healthcare review of 2020 health data found that 71.5 percent of adults are up to date on screening recommendations, while 28.5 percent are either not up to date or have never been screened. More than 9,000 new cases of colorectal cancer are diagnosed each year in New York state, and about 3,000 adults in the state die each year from the disease.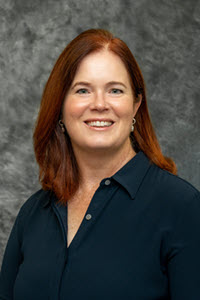 "Some might think that fear of catching COVID-19 is a top reason people are not booking screenings for colorectal cancer, however, the current statistics are within a few points of pre-pandemic levels," says Lorna Fitzpatrick, MD, corporate-wide vice president of medical affairs for Safety Net programs and senior medical director for Univera Healthcare. According to the Centers for Disease Control and Prevention, in 2018, prior to the pandemic, 68.8 percent of all adults ages 50 to 75 years old of average risk, were screened for colorectal cancer, and in 2016, the number was 67.3 percent.
Worrying about catching COVID-19 cannot totally be discounted. In a December 2021 survey of upstate New York adults conducted by Univera Healthcare, 41 percent of respondents reported avoiding an in-person health care visit (for example, at a doctor's office or hospital) due to COVID concerns within the past six months.
"For colorectal cancer screening, there are some at-home options, if deemed appropriate by the patient's physician," says Fitzpatrick. At-home screening includes the take-home high sensitivity fecal occult blood test (FOBT), the fecal immunochemical test (FIT), and the multi targeted stool DNA test (FIT-DNA). The other methods of screening for the disease—colonoscopy, flexible sigmoidoscopy, and CT colonography—are conducted by a physician in a medical office or hospital.
The U.S. Preventive Services Task Force recommends that average-risk adults ages 45 to 75 get screened for colorectal cancer. Individuals who have risk factors, including a family history of colon cancer or previous polyps, may need to have their first screening at a younger age, and/or more frequently.
"Screening saves lives and is covered in full as an essential benefit of all health insurance plans," says Fitzpatrick. "There's really no good excuse for not being screened." She advises asking your health care professional about when, and how, you should be screened for colorectal cancer.
March is National Colorectal Awareness Month. The American Cancer Society offers a free online library of information on the disease.
---
EDITOR'S NOTE:
Univera Healthcare awarded a $110,000 grant to Roswell Park Comprehensive Cancer Center in support of colon cancer screening and education. The three-year initiative funds a navigator position at Neighborhood Health Center in Buffalo to provide underserved areas of our community with education about colon cancer and assistance with the screening process through Roswell's colon cancer screening and outreach program. Over the term of the grant, more than 2,000 individuals will be helped to get screened.

Contact:
Peter Kates, (716) 857-4485
---
Univera Healthcare is a nonprofit health plan that serves members across the eight counties of Western New York. With more than 500 Buffalo-based employees and a local leadership team, the company is committed to attracting and retaining a diverse workforce to foster innovation and better serve its members. It also encourages employees to engage in their communities by providing paid volunteer time off as one of many benefits. Univera is part of a Rochester-based health insurer that serves more than 1.5 million members across upstate New York. Its mission is to help people live healthier and more secure lives through access to high-quality, affordable health care, and its products and services include cost-saving prescription drug discounts, wellness tracking tools and access to telemedicine. To learn more, visit UniveraHealthcare.com.